Cat Tree for Large Cats – Corner Cat XXL Beige – 59 inch 105 lbs 5 inch Ø poles – Total size 59x24x22 inch – Cat Scratcher scratching post activity center Cat Trees for large cats.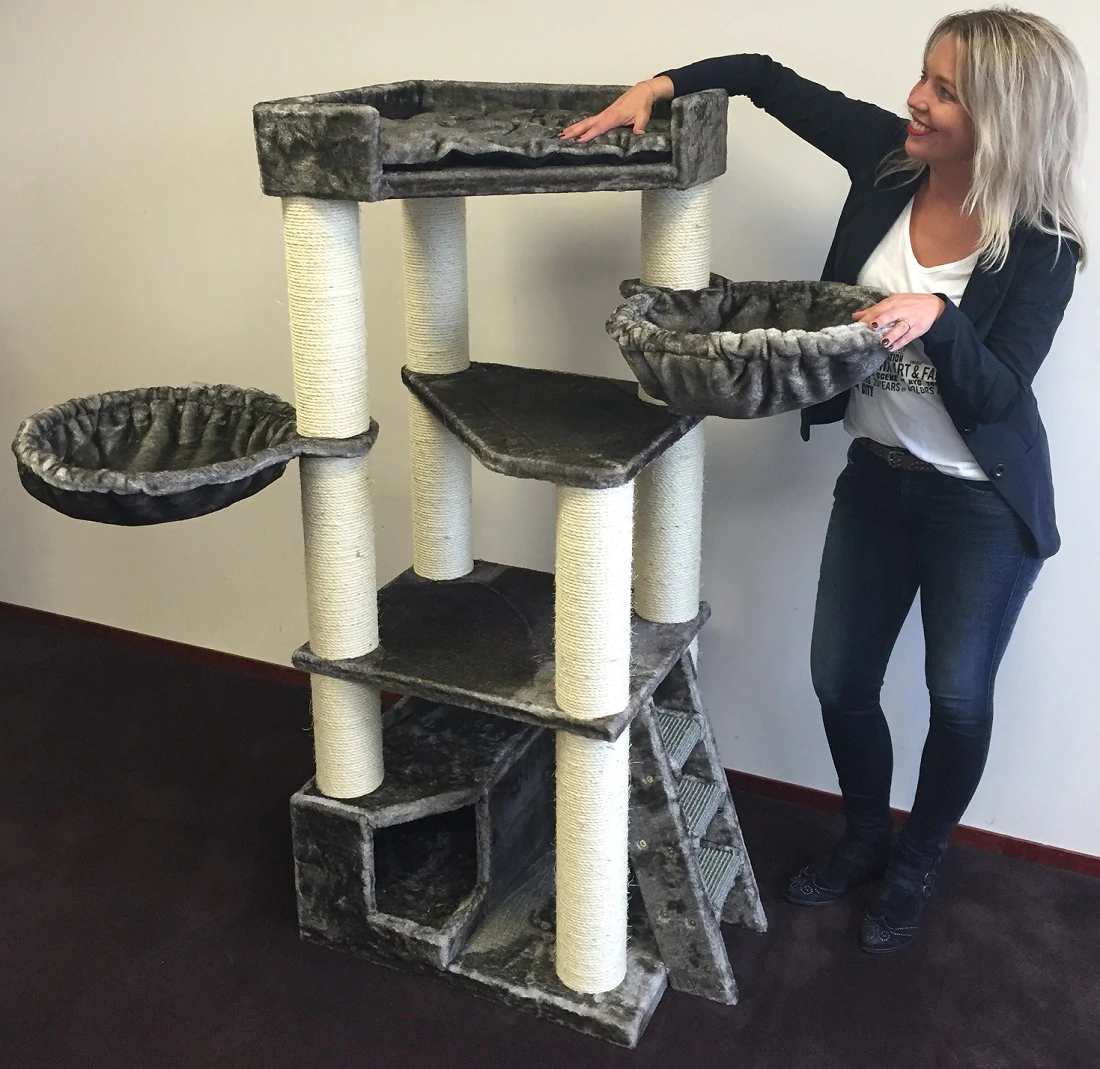 High Quality Cat Tree for large cats
105lbs total weight
Height 59 inch
Total size: 59x24x22 inch
Color: Beige/Cream
Sisal posts: 5 inch diameter with natural sisal
3 large lying places:
1 large bed at the top of 24x20x4,3 inch with 2 inch thick removable pillow included. The pillow can be attached with Velcro.
2 Large rotatable hammocks of 18 inch Ø tested up to 44lbs
The hammock is a completely new design! It is a combination of a hammock and a pillow which makes it very soft! A great place to dream away!
The hammocks are tested up to 44lbs. Strongest available in the market!
Playhouse of 22x12x10 inch at the bottom with a large entrance at the front
Base stand 24x22x1,6 inch
Highest quality heavy plush
Large plates, easy to go up and down which makes this Cat Tree also suitable for older cats.
Lots of space for many cats to enjoy at the same time!
Very sturdy construction. Even your large cats can jump up our Cat Trees as hard as they can and it won't move!
The Corner Cat XXL is everything a cat can wish for!
Very easy to assemble, it will only take you a few minutes. Assembly manual and toolkit included.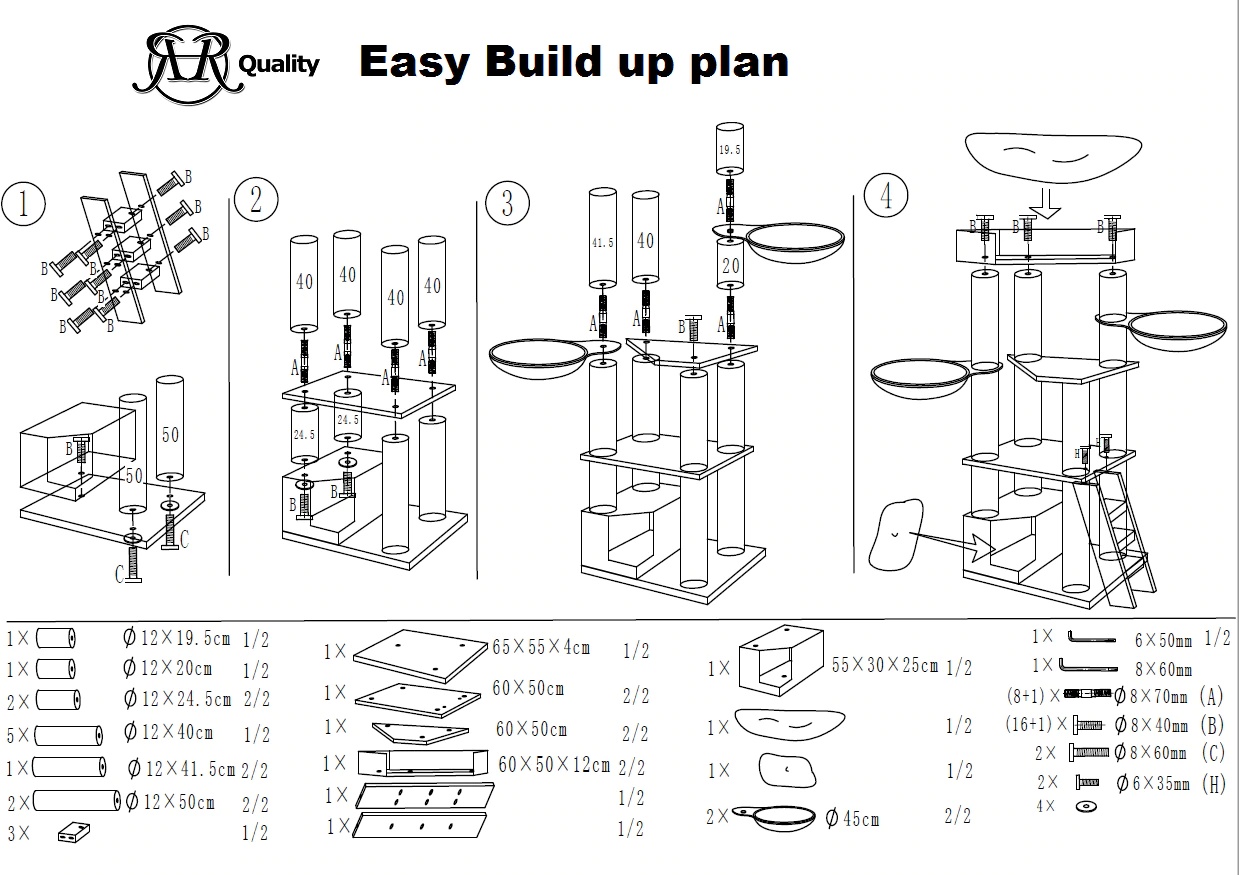 How to recognize a Our High Quality Cat Tree?

All poles of a Our Cat Tree are fully covered with sisal rope from top to bottom.
Our glues the sisal directly to the poles. So if your cat would ever break the sisal rope, it will not roll off the pole.
All fixing parts of a Our pole are made of the mega strong ABS to make your Cat Tree very sturdy!
All the panels of Our Cat Trees are provided with plush at the bottom and at the top so you never see a piece of unfinished wood. This plush is of the highest quality and super sturdy. This is unique in the market!
The plush of a Our Cat Tree is glued to the panel over the entire surface so that it cannot be pulled loose when your cat pulls it.